09/10/05

A 1680 FRENCH COIN SHOWING UFO HOVERING OVER COUNTRYSIDE.Just how long have these spacecraft been visiting our earth?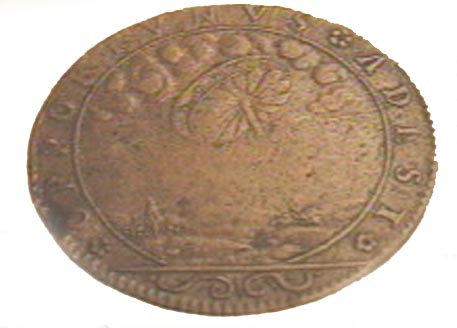 ---
PLEASE VISIT MY OTHER WEB SITES LISTED BELOW
SUBTERRENE TUNNEL BORING MACHINES - A nuclear powered tunneling machine that reportedly can move through rock at a speed of 6 mph.
HAUNTED HOUSES-Hauntings from the other side.Map and info for haunted houses in the USA.
ASTRONOMY - lots of great links and astronomy pictures, plus info for kids.
ASTEROID IMPACT STUDIES.-3D simulated impact of asteroid on N,Y THE WEST NILE VIRUS The West Nile Virus is back,stay tuned for updates. THE PLANET MARS The hidden secrets of mars.Tour Mars from your home computer.

---